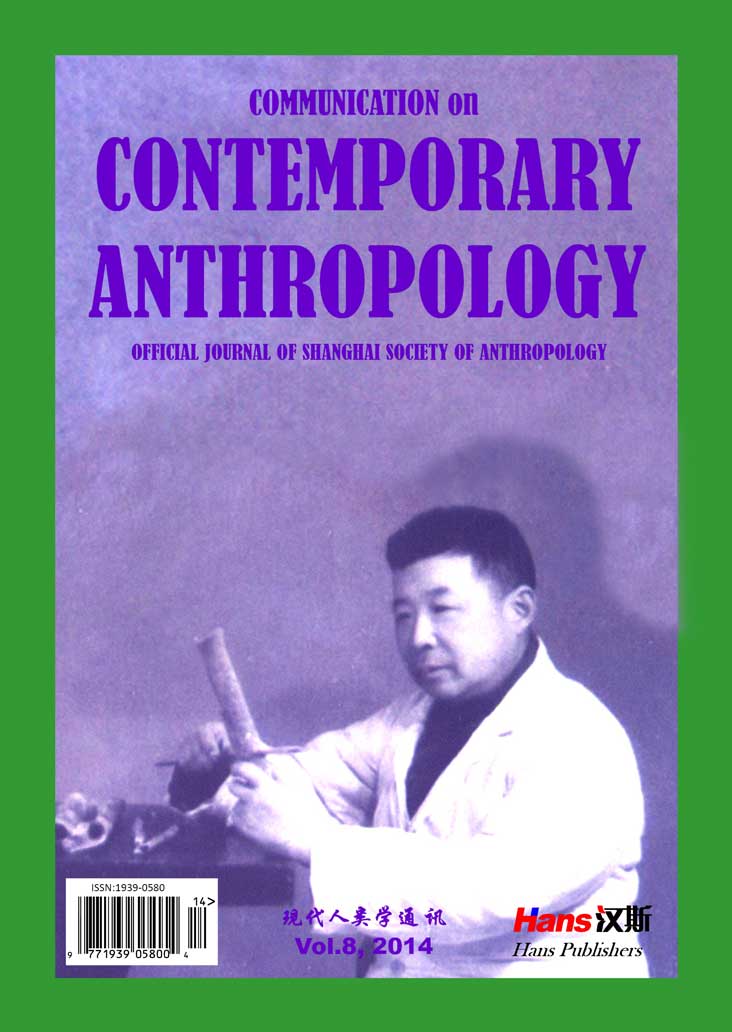 Communication on Contemporary Anthropology - official journal of Shanghai Society of Anthropology, product of Hans Publishers Inc., is formerly Communication on Anthropology launched by Professor Ting-Liang Woo, Academician of Academia Sinica in 1938.
COM. on C.A. is a peer-reviewed open-access journal both for professional and public authors.
COM. on C.A. is devoted to research on humankind, encompassing the full range of anthropological scholarship on human origin and diversification.
美国汉斯研究出版社的《现代人类学通讯》的前身是1938年吴定良院士创办的《人类学集刊》。
《现代人类学通讯》是专家评审、自由阅览的期刊,同时面向专业和业余作者,《现代人类学通讯》关注人类本身的研究,涉及研究人类群体的起源和多样化的各个人类学领域。
《现代人类学通讯》第1卷于2007年5月27日正式开始网上发行(创刊词)。
来稿请寄 COMonCA.ed@Gmail.com 。稿件规范和要求请参考 投稿指南 。
Indexing